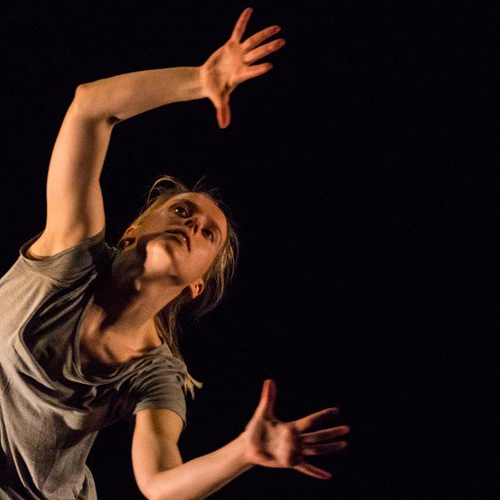 CALDONIA WALTON'S BIO
Caldonia uses the body to tell stories, explore human experience and make people smile at the unexpected. Drawing upon text, theatre and film to make a bold and relevant dance work.
Her choreography has been shown at The Royal Opera House Linbury Theatre, The Southbank Centre, at London Fashion Week, on Channel 4 Random Acts, The Place and at the artsdepot. She has worked as an Assistant Choreographer for Cirque Bijou's outdoor spectacle The Umbrella Project. ​
She has performed for choreographers Zamira Kate Mummery (ZK Dance), Douglas Thorpe (Mad Dogs Dance Theatre), Cirque Bijou, Edd Mitton, Hannah Vincent, Dam Van Huynh, Wayne Parsons, Ana Lujan Sanchez and Lizzie J Klotz.
She has worked on various projects with Hofesh Shechter Company and East London Dance and with Motionhouse Dance Theatre and Birmingham mac, and performed in music videos for Eliza and The Bear, Tankus The Henge, Them&Us and I Am Fya.  
Caldonia is the co-director (with Adam Lenson) and choreographer of the musical The Quentin Dentin Show, which has enjoyed production runs at The Edinburgh Fringe Festival (2015) and in London at the Arts Theatre (2016) and Tristan Bates Theatre (2017).
Her solo work Noise Control toured alongside Drunken Chorus' work throughout 2017.
​Caldonia is now working in collaboration with Katharine Richardson to form the work weight/wait, a dance theatre duet about the weight on our minds. The work is being made in partnership with The Arts for Health team at Staffordshire and Shropshire Healthcare NHS Foundation Trust.
---
WHAT DID I DO CALDONIA WALTON?
I met Caldonia at one of my favourite bars in London, Spiritual Bar, Camden. She used to work in a cafe around the corner and came into the bar quite regularly on her way home.
We used to talk a lot about creative things and the projects we had both done and things coming in the future. One day at the bar she told me about a commission that she was working on for a channel 4 short. Her idea was to create this carnival-style dance piece with percussion backing. After sending me some reference tracks to listen to we met up at my studio to go over some of the ideas I had come up with.
The final piece consisted of untuned percussion and a drum kit. I even ended up using some makeshift percussion such as a radiator to create a güiro.
It was an interesting process because we had to make a piece of music before they could shoot the film or rehearse it. That meant there was no usual visual inspiration for the piece. I only had Caldonia's vision, ideas and perceived timing to work from.
You can find the final production here: Random Acts
Here is a recording of the piece we recorded for Random Acts
---