Hi, my name is Andrew and I'm a drum kit and percussion tutor based in West Hampstead, London (NW6). I've been teaching for over 15+ years and have gained a wealth of experience in tutoring students of all ages and abilities.
Research by the Royal Philharmonic Orchestra (RPO) reveals that nine in ten children want to learn a musical instrument. With drums and percussion (35%) proving to be one of the most popular instruments.
However, drums aren't just popular with children. You can learn to play the drums at any age, one of my oldest students is a beginner and he's 77 years young!
---
If you're local, you can come in person to my studio, but if you are a bit further afield, then I also provide lessons online.
I tutor all styles, levels (beginner, intermediate, advanced) and ages (5+). I'm here to help If you're studying grades (Rockschool, Trinity, ABRSM), Looking for some extra guidance for gigs/tours/recording, you've always fancied hitting the skins (that's the drums) but have never had the time/opportunity or you're simply just curious and would like to give it a go.
I'm here to guide you on every step of your drumming journey.
WEST HAMPSTEAD DRUM LESSONS
BOOK A TRIAL TODAY!!!
EVER WONDERED❓
Have you always wanted to know what playing the drums was like? Not sure if your co-ordination is any good? Have you always had the itch to pick up the sticks but never quite managed to do it?
Why not book a trial lesson today and get 50% off today. Simply click the button below and fill out the form and I'll be in touch to arrange your free drum lesson ASAP 😎🤘
This offer is open to everyone, online or in person.
PLAY WITH MUSIC 🎵
From your very first lesson, you will be playing the drums to music! There's nothing better than grooving along to your favourite tunes, artists or band.
I'll take you through the basics that you need to get started right through to the tips and tricks of the pros. All at a pace that is comfortable for you.
And by the end of your first session, you'll be able to play 100s of songs on the drums by learning drum beats such as the famous '💷 Money Beat 💵'.
FOR EVERYONE❗️
I truly believe that the drums and percussion can be learnt and enjoyed by anyone, no matter what your age or ability is.
Over the years I've had the pleasure of teaching hundreds of students from all walks of life, including students who require special attention and care.
Everyone learns in different ways, and I will adapt your lessons to your specific requirements. Playing the drums really is for anyone and everyone! 🥁
What Our Pupils Say
TESTIMONIALS
"Outstanding and professional. Andrew is brilliant with children and adults alike and has just incredible knowledgeable! Highly recommend."
Andrew has boosted my enthusiasm for drumming. His counsel for my grade 5 exam has been particularly helpful. Not only do I find his lessons very productive and engaging but entertaining. I would 100% recommend him as a teacher.
"My son has lessons, he's always been happy and enjoyed his lessons. He said... "I love my lessons, Andrew is kind and he always helps me"
"My daughter absolutely loves her drumming lessons with Andrew and always looks forward to them. She is learning lots of different drumming styles and seems to be progressing really well."
"Andrew is very thorough, fun, professional and brilliant. My son absolutely loves his drum lessons. It's always such a pleasure!"
"Andrew is a really patient teacher who provides drum lessons that uniquely designed to suit his students. I've been practicing drumming with Andrew for about 9 months and have really enjoyed the environment he's created for learning."
Andrew's expertise in drumming is quite expansive, and he is able to teach a plethora of different styles of music. He also knows how to connect and mix different genres and styles of drumming. Once I started taking lessons with him, he opened my eyes to different styles of drumming that I otherwise may not have been exposed to had I not been learning from him. Andrew is a very keen teacher who pays attention to the skill level of his students, and he is able to push his students far beyond what they ever thought they could accomplish with two drumsticks.
"Andy is an amazing teacher!! He is teaching my 8 year old who loves going up his lessons. We tried other teachers before but non of them could draw my son's attention as Andy does."
"My son has lessons, he's always been happy and enjoyed his lessons. He said... "I love my lessons, Andrew is kind and he always helps me"
"Thank you for all you're help Andrew!! I was very happy about the lesson, I learned new drum staff, and I appreciate so much how Andrew teach this instrument and how passionate he is about it!!"
"I would highly recommend Andrew as a drum teacher. The lessons are fun and varied but all build upon one another so that I cover all aspects of drumming. Andrew is really nice and patient, which makes for a very enjoyable learning environment."
"Andrew is a very nice, professional and patient teacher. As a beginner, I enjoyed every lesson when I learn from him. I highly recommend Andrew no matter for beginners or experienced drummers. He is super patient to answer all my questions professionally. Andrew is the best."
"Andrew is a great teacher and has helped me progress from a complete beginner to what I think is nearing intermediate. He keeps the lessons interesting and is a really funny person. He is the best music teacher."
From our first lesson, I've learnt so much from Andrew. He's really helped me to learn the basics of drumming and as a complete beginner, he got me playing to music from my very first lesson. Every lesson is extremely good fun and I'm loving it!!!
We have three sons of various age groups and musical abilities; Andrew has managed to adapt his teaching to suit and over the years our children appear to have thrived under his tuition. His patience and goal-orientated schedule of learning have paved the way to a steady climb in the musical grades. We would wholeheartedly recommend him to any young aspiring musician.
"Andrew is a super knowledgeable and patient teacher who really helped me improve my drumming in a short period of time. He adjusted to my skill level perfectly and helped me fill in the gaps in my self-taught knowledge without making me feel like I was starting from scratch. He provided personalised materials for my own practice and was always there to answer questions outside of lessons. On top of that, he was very flexible when it came to booking sessions, which really helped with my ever changing schedule. I'd recommend Andrew to anyone looking to hone their skills!"
"I am really happy to be learning the drums from Andy at West Hampstead Drum Lessons. He is brilliant teacher and has such skills at teaching at a pace that is comfortable and makes each session a lot of fun and a enjoyable experience. He's a very impressive teacher and one I heartily recommend."
"Thank you for making my drum lessons very fun and enjoyable. You were a great teacher and very patient."
"Andrew is a fantastic teacher - our 6 year old son loves his drum lessons.
The lessons are the perfect mix between fun and educational - always with a bespoke element and the analysis of songs and beats that are 'flavour of the week".
"Andrew is simply the best Drums teacher. Able to awake authentic motivation and ignite interest through fun and relatable techniques that my 14 year old absolutely loves. We are so fortunate to have some of his time and if you can book him don't hesitate. Thank you Andrew for having awaken in Isel interest to play the Drums. She loves it."
Andrew delighted us from the first moment with his person, achievements and how he can establish contact with a young man to awaken his passion for music even more. At the same time, he remained very modest and natural in his work. Our son sees him as an example to follow and each drumming lesson gives him great satisfaction and increases his willingness to continue learning. You don't often meet such mentors on your way, for which we are very grateful. Thank you Andrew!
"Andrew is a patient and calm teacher who my two pre-teen boys adore. I am sure that if my children practised more there would be real progress through their lessons. However, we all know what kids want now and it ain't sitting down to practise. Thanks Andrew, keep up the good work."
I highly recommend Andrew to anyone looking for a drum teacher. His combined skills, experience and passion for music make him a highly qualified drum teacher. I have been studying the Trinity Graded exams with Andrew for several years and he has always been extremely professional, supportive and friendly. He is very committed to providing good quality music education either online or in-person.
"Andrew is great teacher. Very patient and skilled. I would definitely recommend him to anyone with any skill level. As a bonus you are learning on acoustic drum kit wich is amazing."
"Andrew has been teaching me drums for about 6 months. He helped get all my equipment set up and taught me how to tune my drums. My lessons with Andrew are always lots of fun and the hour goes by super fast. My favourite song we have learnt so far is Killer Queen. I did my first performance at school last week and he really helped me to practice. I rate him a 5 star drum teacher!"
"My 6 year old has been learning with Andrew for a term now and she's absolutely loving her drum lessons. He makes the lessons fun for her and she seems to be progressing really nicely."
"Andrew is a great teacher and my son absolutely loves his lessons. I would certainly recommend these lessons."
My son is really enjoying his Djembe lessons with Andrew and is progressing well, so much so that he wants to be a drummer when he grows up!
"Andrew is the best teacher! Encouraging, patient and really attentive, my techniques are getting better every week and I've progressed much quicker than I thought I could. I look forward to all my lessons! I wish I could do 10 hours a day of straight up drumming with him. /m/"
"Amazing teacher for kids and for adults- fun, professional and knowledgeable. Highly recommended."
Andrew brought talent, humour and above all passion to his lessons. He always brought the best out of our daughter and helped her develop a good feel for the drums.
I really enjoy my lessons with Andrew. He is friendly, knows how to adjust to your needs and style. He is really good at finding ways to teach according to your mindset. He is also available for questions between lessons which is great.
"Very professional drum teacher. My son improved his technique a lot. He enjoys every class. Highly recommend."
"Andrew really a brilliant teacher! He is very patient and passionate. He helped to improve my technique and gave me a lot of new inputs for my practice. I look forwards to my class every week."
"Thank you for making my drum lessons very fun and enjoyable. You were a great teacher and very patient. I recommend these lessons to everyone!"
"Andrew is a great teacher! He has so much patience and is really good at explaining everything! I would 100% recommend him."
WEST HAMPSTEAD DRUM LESSONS
LESSON PRICING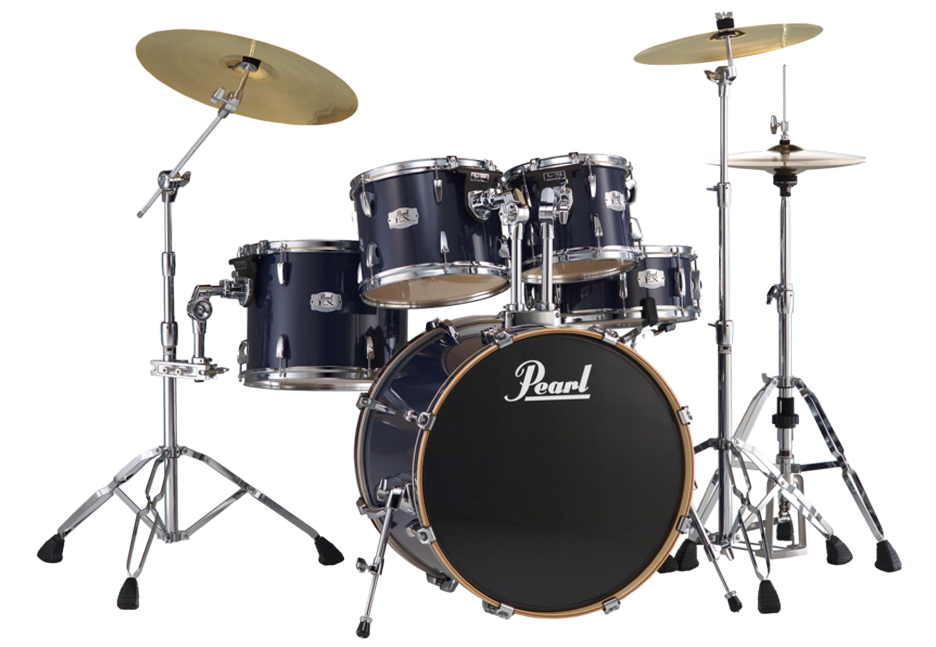 A WORKING PROFESSIONAL
Not only have I been teaching for the last 15+ years I'm also a working, professional musician with a wealth of industry insider knowledge and experience to share with you.
I've performed at world-renowned venues across the UK and Europe as well as festivals like All Points East, Reading and How The Light Gets In. I've recorded at prestigious studios such as Abbey Road, AIR, 123 Productions and Rockfield. Recording with an eclectic mix of artists, spanning multiple genres and projects including working with hit producers and rock legends.
I'm qualified to degree level (BA Hons) and enhanced DBS checked. And I'm also a member of PRS for Music, PPL and the Musicians' Union. As well as being fully insured.
I mainly serve the West Hampstead (NW6), South Hampstead (NW8), Hampstead (NW3) Kilburn (NW6), Queens Park (NW10), St John's Wood (NW8), Belsize Park (NW3), Swiss Cottage, Maida Vale (W9) and other North West London boroughs. If you're nearby, get in touch or if you're a little further afield, you can also book lessons online.
WHY LEARN THE DRUMS?
Drumming isn't just incredibly fun. It has been scientifically proven in numerous studies that it can also benefit your health in many different ways.
Benefits such as improving your mental health, relieving chronic pain, improving your memory, relieving stress and improving your coordination as well as a host of other health and social benefits.
Whether you're a professional session drummer or you just want to learn your favourite songs, I will tailor every lesson to you and your personal requirements.
You'll learn everything you need to know, starting with some of the fundamentals on and around the kit right through to the more intricate areas of drumming such as rudiments, hand & foot technique, metronome work, 4-way independence and composition & aural training.
From your very first lesson, we'll get you set on the right path to becoming the best drummer you can be.
You can get your first lesson for 50% off a trial lesson. Just click the button below for more information.
WEST HAMPSTEAD DRUM LESSONS
CONTACT ME
West Hampstead, London, NW6
andrew[at]drummergallop.com
WEST HAMPSTEAD DRUM LESSONS
F.A.Q
WHERE ARE YOU BASED?
I am based and operate in London, UK.
Our main location is in West Hampstead in North West London. Located on the Jubilee Line (Silver), Overground (Orange) and Thameslink (National Rail) train Lines, It also has excellent bus links from both West End Lane and Kilburn High Road served by. several bus routes.
We also offer online lessons via Skype, FaceTime and Zoom.
HOW MUCH IS A TRIAL LESSON?
You can book a trial lesson with 50% off for either 30, 45, or 60 minutes. Just let me know which one you would like when booking your trial lesson.
HOW MUCH ARE LESSONS AFTER THE TRIAL?
Prices depend on various factors, such as the location of the lesson, length of the lesson, age of the student and frequency of lessons.
Just contact us and we are happy to advise you on what we think is the best option for you would be.
CAN I HAVE DRUM LESSONS ONLINE?
Yes. All classes will be timetabled during the studio's regular working hours and take place via zoom.
I have a number of different camera angles and microphones set up to provide the most detailed and quality lesson possible online.
For more information, please use the contact form or send me an email.
WHAT SERVICES DO YOU OFFER?
I offer drum kit and percussion lessons in West Hampstead (NW6), London for all ages and abilities. But I also offer lessons to pupils online.
IS THERE PARKING AT THE STUDIO?
Yes. If you are driving, parking restrictions are in place Monday to Friday 08:30-18:30. There are no restrictions at the weekend.
There are two pay and display spaces available immediately outside the studio. You can pay and reserve a space via the JustPark app, with location code 13139. (30 mins = £1.10). If there are no spaces, there are extra spaces at the lower end of the road by Kingsgate Primary School (NW6 4LB).
WILL MY CHILD BE SAFE?
Yes. I have an enhanced DBS certificate and I regularly have training in Child Protection and Safe Guarding. Such as a Level 2 Certificate in Child Protection in Education from EduCare.
I work regularly in Primary and Secondary Schools in London and the surrounding areas providing peripatetic drum kit & percussion tutoring, as well as Samba/Junk/African Drumming workshops.
Pupils are also fully covered by the studio's insurance.
Parents are also welcome to stay in the studio for the duration of lessons.
ARE YOU DBS CHECKED?
Yes, I am enhanced DBS checked.
I have years of experience working with all age groups right down from Early Years, Primary, Secondary, Young Adults, Adults, Professionals and Children & Adults with learning-assisted needs.
ARE YOU QUALIFIED?
Yes. I've been playing the drums and percussion for over 20+ years in Orchestras, Brass bands, Big Bands, Jazz bands and Commerical Bands (covering a wide range of genres including rock, pop, folk, etc.), Musicals, TV, Film and Dance projects.
I've been teaching for over 15+ of those years. If students wish to take examinations I have experience in both the Trinity and Rockschool Syllabus.
I have a BA (Hons) in Creative Musicianship, whilst at studying at University I was awarded two awards for Most Improved Drummer and Best Overall Student.
I'm still an active member of the UK and International music scene touring, recording and performing around the World on a regular basis. The experience and knowledge I have gathered are something I like to share with my students during their lessons.
For more information please send me an email or a message via the contact form.
CAN I TAKE LESSONS IF I DON'T HAVE MY OWN DRUM KIT?
Yes, you can. However, I recommend getting a drum kit (The Alesis Nitro Mesh is an affordable electric kit and fantastic for beginnners) or at least a practice pad & sticks (5A is the standard) for optimal learning outcomes.
CAN I BOOK A SINGLE LESSON?
Yes, you can book a single lesson. And I won't pressure you into taking more lessons at the end of the session.
You can even book the FREE trial without being pressured into continuing with lessons.
STILL HAVE A QUESTION?
If you've got any further questions that haven't been covered here, please don't hesitate to ask. You can contact me through my contact form below. Simply click the button and it'll take you straight to the right place where you can send me a message directly.