I'm A Drum Teacher Who Teaches Beginners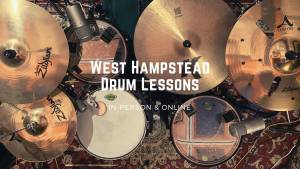 If you've recently fired up your search engine and searched for 'drum lessons in Cricklewood' and you want a local drum teacher near you then you have landed in the right place.
Andrew Gallop is a professional drummer, percussionist and music educator for the last 10 years. His studio is located in West Hampstead in North West London.
Andrew's approach to teaching is very flexible which means he can adapt the learning content to fit the student's passions and needs. Subjects that you might cover in your lessons could include drum graded exams (Trinity & Rockschool), it might mean learning jazz, metal, Latin and other genres, new fill ideas, fun grooves, technique, theory or whatever you might want to do on the drums.
By using your passions and interests all the fundamental techniques and information can be learned in a fun way.
To help you make that decision many teachers have online teaching content so you can get a feel for how they work before you contact them. Below you will find a video of me teaching a beginner drum beat.
Interested In A FREE Trail?
Learning to play can seem daunting. If you are unsure about playing, why not get in touch and come try it out with a 30-minute FREE trial Lesson!
Either fill out the form below or by visiting my Contact Page.
Or alternatively, you can find out more about the lessons Andrew provides by visiting his Lessons page.
Some Boring but Important Stuff
Andrew's qualifications include a BA (Hons) in music.

He is enhanced DBS & Child Protection Level 2 certified and has public liability insurance for his studio so all the legal stuff is covered.
If you want to find out more about me, what my experience is and what I'm about then check out the about Andrew page of my website.
You can also visit my online teaching website at DrummerGallop.com.