THE DOCTORS OF MADNESS BIO
"If you have never heard the Doctors of Madness, you should. Musically they are the Velvet Underground, New York Dolls with shades of glam, hippie, prog and punk all rolled into one, yet are still totally original. Vastly underrated, they should have been huge. Pure genius" – Vic Reeves (Comedian and Artist)
The Doctors of Madness are "the missing link between David Bowie and The Sex Pistols" (The Guardian May 2017).
Exploding onto the music scene in 1975 with their theatrical, William Burroughs-inspired Sci-fi nightmare, they were misunderstood by many, but those who knew understood the importance of the band's dangerous, uncompromising approach to lyrics, to music and performance.
Among the many fans of the band were acts as diverse as The Damned, Vic Reeves, Joy Division, Joe Elliott of Def Leppard, Spiritualized, Julian Cope, The Adverts, The Skids and Simple Minds.
The Sex Pistols supported them, and so did The Jam, Penetration and Cabaret Voltaire. They were the first to combine the avant-garde approach of The Velvet Underground with a distinctly European aesthetic.
The blue hair, exotic stage names, the lyrical themes of urban decay, political propaganda, mind control and madness were all taken up by the punk bands who followed in their wake.
The Doctors of Madness were trailblazers, pioneers, adventurers…pushing the boundaries of rock music and theatre to see how far it would go before it bust. What happened after them was due, in no small part, to what they achieved in three short years. They may not have been Jesus Christ, but they were, arguably, John The Baptist!!!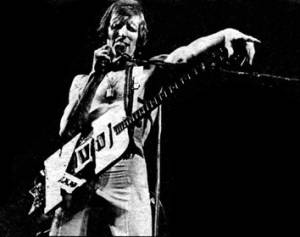 Frontman, singer and songwriter Richard "Kid" Strange went on to make solo albums, open clubs, write a memoir, curate art events and act in dozens of films and TV programmes including Batman, Robin Hood, Gangs of New York, Harry Potter, Mona Lisa and Men Behaving Badly. He also worked on projects with artists as diverse as Tom Waits, Gavin Bryars, Marianne Faithfull, Damon Albarn and Jarvis Cocker.
40 years after the band broke up, in 1978, they are back with incendiary energy and a passionate fury that would be the envy of many bands just starting. Their songs are political, tender, and genuinely edgy, complex but forthright, melodic and epic, and their live shows have been critically acclaimed in the UK, France, Belgium, Germany, Scandinavia and Japan.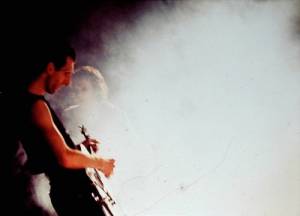 What they have said about Richard "Kid" Strange and The Doctors of Madness:
"The Doctors of Madness were the best! Blue hair, sequinned eyelids, a guitar that spelt out "KID", space-age vaudeville that tipped this 16-year old kid over the edge! One of the most original songwriters & performers of my generation." –

Joe Elliott

(

Def Leppard

)
"18 years after first meeting him, just thinking about Richard still reduces me to a state of near hysteria…and terror. He restores one's faith in the ability of the human spirit to soar." – 

James Nesbitt

(Actor)
"Absolute GENIUS. As reunions go, for me this eclipses the Velvet Underground in 1993". – 

Atilla The Stockbroker
"In my Version of Rock History, Richard "Kid" Strange looms a lot larger than Pete Townsend" – 

Paul Morley

(Journalist and Broadcaster)
"When Ziggy shagged all of Amon Duul 2 at the Berlin premiere of "A Clockwork Orange", their divine progeny was undoubtedly Richard "Kid" Strange and The Doctors of Madness.' – 

Julian Cope

(

The Teardrop Explodes

)
---
WHAT DID I DO WITH THE DOCTORS OF MADNESS?
I first started helping Richard out with Doctors of Madness when he reformed the band with its original line-up for a one-off special set at the Language Is A Virus From Outer Space at the South Bank Centre, London in 2014.
It was a spectacular centennial celebration of the esteemed beat writer William S. Burroughs. The event was organised by Richard, it was an ambitious event consisting of a diverse range of performers paying homage to Burroughs within their discipline.
Some of the performers included Haroon Mirza (Artist), Gavin Turk, Anni Hogan Trio, Jeremy Reed and Ginger Light, Coulter and Rochford, Doctors of Madness, Eryck Brahmania, Raf and O, Black Rider, Rupert Thomson and  Gavin Bryars.
Richard had only one rehearsal with the band at Premises Studios in East London before they hit the stage together at Queen Elizabeth, South Bank, London.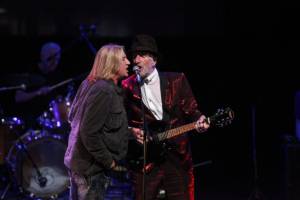 During, what would be their last ever performance together, the band were joined on stage by a surprise visit from one of their greatest and oldest fans, Joe Elliot, the lead singer of the legendary Rock band Def Leppard.
I helped Richard out with many tasks before, during and after the concert, such as designing the programme (booklet) for the evening, installing art installations and was the band roadie.
Mainly I was there to support Richard, especially when he fell over the drum kit near the beginning of the set.
Sadly, shortly after the gig, Stoner (the bassist) passed away. Here is a short tribute that was written by his daughter Lauren Bentley.
---
40th ANNIVERSARY TOUR UK
The Doctors recorded their debut album exactly 40 years before their triumphant return to the music scene in London in the Spring of 2017. Richard "Kid" Strange, Urban Blitz and Japanese goth/glam/death metal duo Sister Paul (Susumu on bass and Mackii on drums) formed a new incarnation of the band and started to gig once again.
To celebrate the 40th Anniversary Richard and the Doctors of Madness team up with Cherry Red Records to produce a repackaged and mastered 3 CD Boxed Set called "PERFECT PAST- THE COMPLETE DOCTORS OF MADNESS" in May 2017, the Doctors of Madness toured the UK to massive critical acclaim, with shows in London, Birmingham, Leeds, Brighton, Leicester and many other towns.
UK
London – 16th May 2017 – The Lexington
Leicester -24th  May 2017 – The Musician
Stockton – 25th May 2017 – The Georgian Theatre
Leeds – 27th May 2017 – Brudenell Social Club
Watford – 29th May 2017 – The Flag
Chadwell St Mary – 3rd June 2017 – Chadwell Arms
Brighton – 4th June 2017 – The Prince Albert
I toured with the band as their stage tech, driver and tour manager. Running projections from my iPad whilst replugging in cables for Richard that he had pulled out during one of his many high-intensity rock n roll moments.
At one gig I became a one-off emergency sound-man as the venue's sound technician, who I believe, even to this day, is still stuck in traffic and never showed up to the venue.
Later that year Richard and Urban Blitz went on tour to Japan. The tour was solely organised by Sister Paul. which consisted of 12 more tour dates around the whole of Japan.
---
DOM LIVE AT ST. BARNABAS
Richard is a patron and founding member of the charity The House of St Barnabas, in Soho. It's a private members club with a twist, as they mainly employ homeless people to train them into hospitality roles with meaningful, rewarding and lasting jobs. I've attended and helped Richard at some of his A Mighty Big If interview series with a wide range & variety of creative people such as musicians Gary Kemp (Spandau Ballet), Michael Nyman (Composer), actors Peter Capaldi (Doctor Who, Local Hero, The Thick of It), Brian Cox (Super Troopers, The Bourne Identity, Braveheart, Rise of the Planet of the Apes), and artists Cornelia Parker, Richard Wilson and Ron Arad.
Richard and Urban Blitz performed a one-off acoustic Doctors of Madness show in the Church of The House of St Barnabas. It was a sold-out event of around 70 to 100 people.
For this gig, I was officially the sound engineer/percussionist.
You can watch the whole performance (including my offscreen tambourine) on YouTube here:
https://www.youtube.com/watch?v=OBHmMFMMvJI
---
FAREWELL TOUR 2018
Richard decided it was time to close a chapter on Doctors of Madness with a farewell tour in the Spring of 2018. Unfortunately, this time we were not joined on tour by Urban Blitz, but instead joined by the very talented and charismatic Dylan O'Bates.
The UK & Europe tour consisted of 8 dates in March 2018.
UK
Brighton 22nd March 2018 – The Haunt
Birmingham 23rd March 2018 – 02 Institute Birmingham
London 24th March 2018 – The 100 Club
Manchester 27th March 2018 – Manchester Academy 3
Bristol 26th March 2018 – The Fleece
Glasgow 28th March 2018 – Oran Mor
Stockton 29th March 2018 – The Georgian Theatre
EUROPE
Helsinki 31st March
–
Andorra
– Dubrovnik Bar
---
On the first night of the tour in Brighton, we were joined by world-renowned record producer John Leckie (Muse, Radiohead, The Stone Roses) and Richard had been writing a couple of new songs and performing them at the shows. Make It Stop and This Is How To Die.
John was impressed with the energy that the Japanese rhythm section brought to the band and he jokingly said to Richard 'We should re-record all of the albums with these two on them.'
John had previously worked on the Doctors 2nd album Figments of Emancipation at Abbey Road Studios, London, over 40 years previously. I think John's comment ignited something in Richard that helped pave the way for him to change his mind about moving on from Doctors of Madness.
Throughout the tour, Richard kept telling the audience that this would be the band's final tour. Until we arrived in Helsinki. That night after finishing the gig at the Dubrovnik Bar, which was organised and arranged by two brothers who had been fans of Richard since the beginning of his career.
Everyone was riding on a wave of electric energy and jubilation at what was meant to be the final performance of the Doctors of Madness, this was, I believe, the last of many events during the tour that changed Richard's mind and he decided he wanted to record more material and do more gigs with the Doctors of Madness and promised the audience that 'We will be back!'.
Richard always had plans to record Make It Stop and This Is How To Die before calling it a day with the Doctors but not to record an entire album of new songs.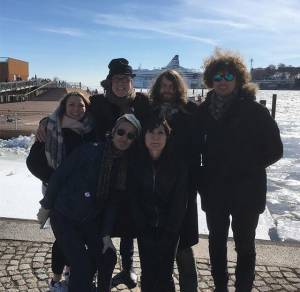 ---
THE DOG HOUSE STUDIOS
John Leckie had been using this lovely little residential studio called The Dog House for several years. It is situated next to the River Thames 2 miles upstream from the quaint town of Henley-on-Thames and is owned by the original drummer of Jethro Tull.
We recorded two singles over a weekend in late 2018 and this is where I learnt about Susumu and Mackii's amazing ability to create amazing dishes from any combination of food they had available. My favourite (that I can remember) is tuna mixed with spring onions, potato salad and a little bit of seasoning.
During the recording I filmed a lot of the process and managed to cobble together a music video of the recording which you can watch on Richard's YouTube channel here:
Richard assembled a dream team of musicians and old friends and we recorded the album over a week in January 2019.
Richard 'Kid' Strange – Lead Vocals, Guitar. Steve 'Boltz' Bolton (Atomic Rooster, The Who) – Lead Guitar. Susumu (Sister Paul) – Bass, Mackii (Sister Paul) – Drum Kit. Atar Shafighian – Keys/Synths/Piano. Lilybud Dearsley – Backing Vocals. Sarah Jane-Morris – Guest Vocals. Joe Elliot (Def Leppard) – Guest Vocals. Terry Edwards – Saxophone/Brass. Andrew Gallop – Percussion. Dylan O'Bates – Violin. John Leckie – Engineer, Producer, Mixer
I have learnt a great deal from all of the people involved in this record. Everyone has had so many unique and different experiences as professional musicians, recording, touring and gigging. It was priceless to spend the time I did with all of these people and probably won't have another experience like it.
Richard had a long list of potential names for the album and said he had always wanted a single titled album. In the end, he settled for 'Dark Times'. Most of Richard's original music from both Doctors of Madness and The Phenomenal Rise of Richard Strange is still worryingly very politically relevant 40 years on.
The artwork for the album and singles were designed by Rich Good, the guitarist for The Psychedelic Furs. We met Rich on tour whilst performing with The Phenomenal Rise of Richard Strange in 2018 supporting the Furs around the UK and we have all stayed in contact since.
---
MAKE IT STOP!
The first single from the album was Make It Stop!
You can Listen, playlist and buy the track here: https://smarturl.it/DoMMakeItStop
"Doctors Of Madness new single 'Make It Stop!' Produced by John Leckie and featuring backing vocals by Joe Elliott of Def Leppard, and protest singer LILY BUD, is an impassioned howl against the global drift to right-wing extremism and persecution of minorities. And It is out NOW!" – Richard Strange
---
DARK TIMES
DARK TIMES was released on Friday the 13th 2019.
"It's a wonderful piece of work that adds to the legacy of a great band and also serves as an angry riposte to the way the world is today" – Louder Than War.
You can read the full Louder Than War review here.
This is Richard's first Doctor's album in 41 years. You can get a CD directly from the Doctors of Madness website by clicking here or it's available to stream and download on all the usual online platforms.
"I am insanely proud of this record. and eternally indebted to John Leckie, who produced it, and ウケイ マキコ, Joe Elliott, Sarah Jane Morris, Lilybud Dearsley Norris, Dylan O. Bates, Steve 'Boltz' Bolton, Atar Shafighian, Terry Edwards, Andrew Gallop, Neville Farmer and all the incredible musicians who rocked up and shared their talent. 
A special thank you to Adam Glen for his belief and support
Thank you all for sticking with us through the bad times and the good. Damned right it's political!!" – Richard Strange
The PR machine was working hard for this album with reviews and newspaper clippings popping up all over the place. On the release day, both The Morning Star and Classic Rock Magazine had write-ups on the new album. And here's a review left on Amazon the day of the release.
5.0 out of 5 stars

Definitely The Triumphant Return I Was Looking For


Having had a chance to listen I'm delighted. As a vintage fan of their old stuff I had worried (no offence to Richard "Kid" Strange) that this would be a comeback album of the sort that elderly punks routinely make these days, angry teenage music made by Grandads, but no.

It turns out this is a proper Doctors of Madness album which fits right in with the rest of their output. Great tunes, turns of phrase that make you angry or sad or smile, and the sort of record you put on again after you finish it like going again on a fairground ride. Initially, I listened intending to skip each track just to see what it was like but ended up listening to every track.

A delight from start to finish and infused with love. Deep joy. 

– Mr. P. South
---