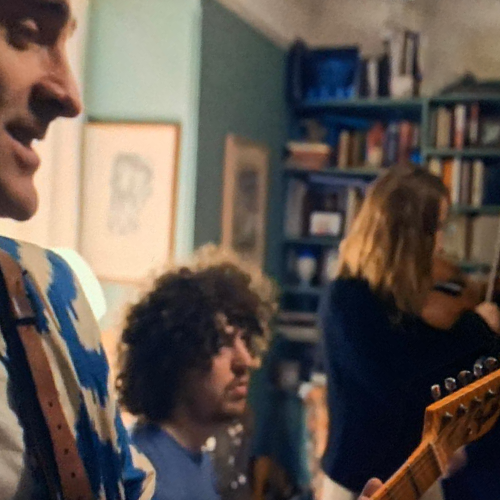 45 DAYS AWAY FROM YOU SYNOPSIS
Five countries. Three friends. One broken heart.
After a recent breakup, young gay Brazilian bachelor Rafael finds his romantic life spinning out of control. He sets out on an adventure that will take him to England, Portugal, and Argentina. Along the way, he learns that all it takes to mend a broken heart is time… and the support of a few good friends. '45 Days Away from You' is a smart, funny, and sexy globe-trotting (and bed-hopping) romantic drama. 
---
WHAT DID I DO WITH 45 DAYS AWAY FROM YOU?
I had a small role in this film playing in a house party scene that Orlando Seale (playing himself) was hosting at his flat.
We were the band providing the entertainment for the night whilst other events were happening at the party.
---